Healthy never tasted so good! This unique, Native American inspired dish combines just the right amount of fresh vegetables, lean meat, and a touch of heat to satisfy even the most demanding palate.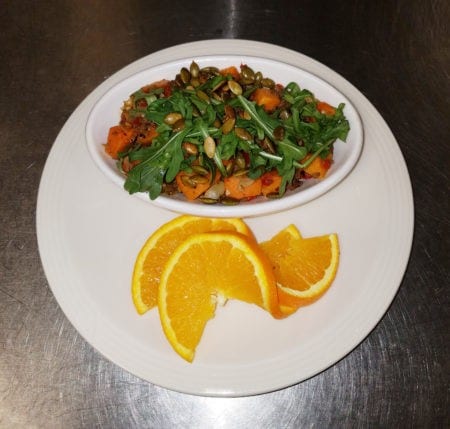 Prep Time15 mins
Cook Time5 mins
Total Time20 mins
INGREDIENTS
DIRECTIONS

0.25

oz

Jalapeno peppers, minced

⅛

tsp

Ground black pepper

1

In a large sauté pan heat the oil until shimmering over medium heat.

2

Add the potatoes and cook undisturbed for five minutes. Turn and continue cooking.

3

Add the remaining ingredients to the sweet potatoes and cook for 7-8 minutes until bison is no longer pink, sweet potatoes and vegetable are tender and it reaches an internal temperature of 165 degrees.