People are simply running out of patience. May that be at the grocery store or even driving 10 minutes home from work everyday, people just don't have the time of day for waiting. We want things and we want them now, and foodservice operators must get with the times by providing convenience with grab and go stations. 
As recently reported by Foodservice Equipment and Supplies, customer's in every foodservice segment now seek convenience and speed. However, the broader question is, do these very same operators have the proper equipment to serve customers who seek extremely fast service? Are they still operating with equipment that is now seen as obsolete by many in the foodservice industry? If so, it's time to make a drastic change in order to appeal to young millennials and Gen Z.
What will it take for operators to get on-board? And why are grab and go stations so popular at this current moment? Let's open the doors and explore the reasons why.
Accelerated Service and Restocking
Waiting. When was the last time you had to wait in a fast food line or a line to the restroom? You feel like your time is being wasted and that you can never get back. We've all been there, but could you imagine what it must be like for younger K-12 kids? With all their pent up energy, someone is bound to create mischief. To counteract potential disasters like that, many K-12 schools are turning to grab and go meals. The meals are prepacked from scratch at a serving counter and multiple lines are created to provide unmatched accelerated service to students.
On college campuses, having grab and go pop-up food stands scattered throughout facilities also gives back much needed time to employees. As students take the time to grab their choice of food, staff members can restock at the same time while quickly jumping back to the cash register when a student is ready to make a purchase. It's a win-win for both students, staff, and foodservice operators.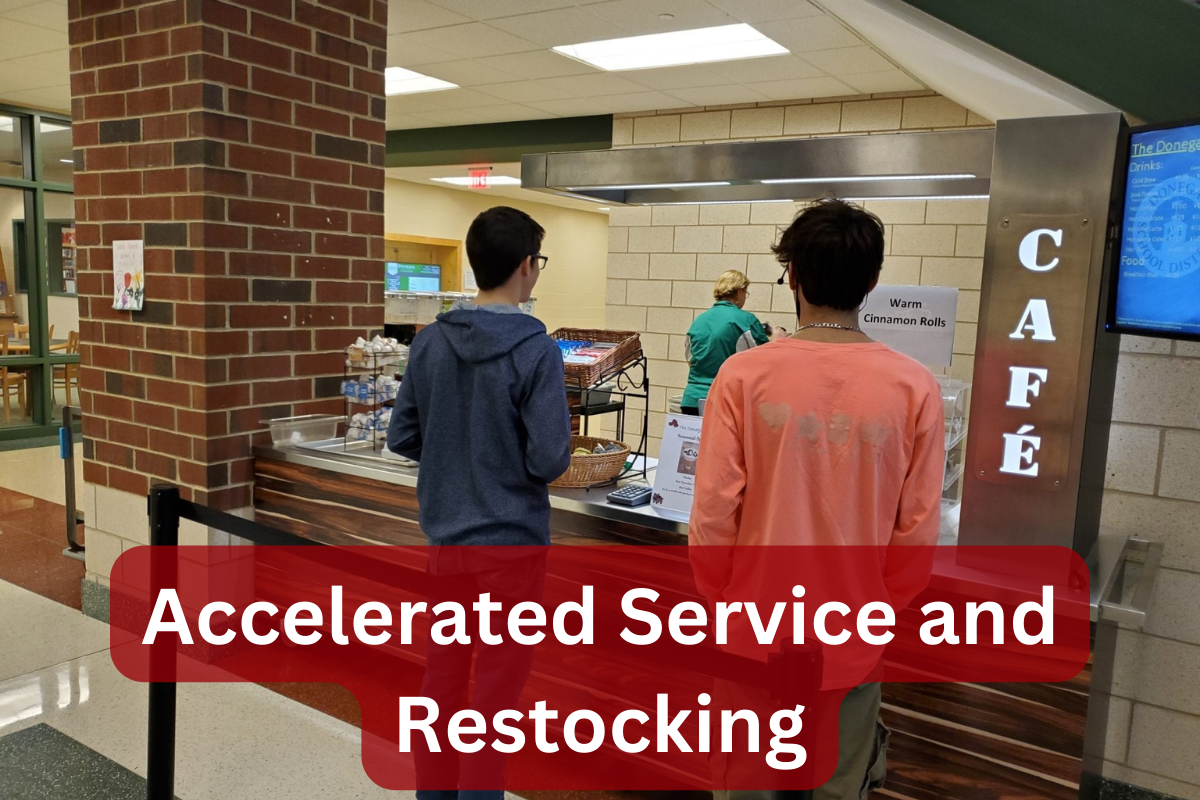 Attractive Choices
Compelling visuals are a key driving factor when it comes to decision making among young millennials and Gen Z. So, ask yourself, would I be more adept to choose an item I can physically see or an item that I can only read on the menu? I think that's an easy answer. We as humans are naturally driven emotionally by what we can see, hear, and smell. By seeing all these attractive food options at a grab and go cafeteria serving line, it's more fun and easier to make a decision without feeling the pressure of figuring out what to order when at the cash register. 

How Retail X-tension Fits in Perfectly
So, what type of equipment should foodservice operators be investing in to get on top of the trend of grab and go stations? Equipment that is not only durable, but versatile to put smiles on the faces of happy customers. Which is no easy task, but it is with Multiteria's Retail X-tension serving stations! 
Effective Upselling Techniques
For operators, upselling is often difficult to establish on a consistent basis, but with a Retail X-tension serving line, doing so is easy. With the serving counter's 48" expandable counter, the options for operators to add and display additional food items such as self-serve coffee machines, bagels, and cookies now are a reality. This leads to efficient and effective upselling results that don't necessarily require staff to always ask the customer if they would like to add an item to their order.
Pop Up Anywhere
Having the flexibility for a pop up food stand to go anywhere at any given time is appealing to an operator. What if an operator needs a serving station at a specific location in the morning, but then needs that very same serving station at a different location in the afternoon? Operators are given the freedom to take a Retail X-tension serving station anywhere they choose. Its six all swivel casters provide smooth maneuverability, while its ergonomic design fits through most door sizes. Truly a versatile unit!
Maximum Convertibility
The concepts of convertibility with a Retail X-tension serving station are endless. Operators can create concepts such as noodle bars, mac & cheese stations, flavored water stations, and even retail display kiosks like we mentioned above. Having complete control over convertibility on the fly is what creates long-term success for operators that utilize a Retail X-tension serving station. Operators can choose what they want and how they want it during the design process.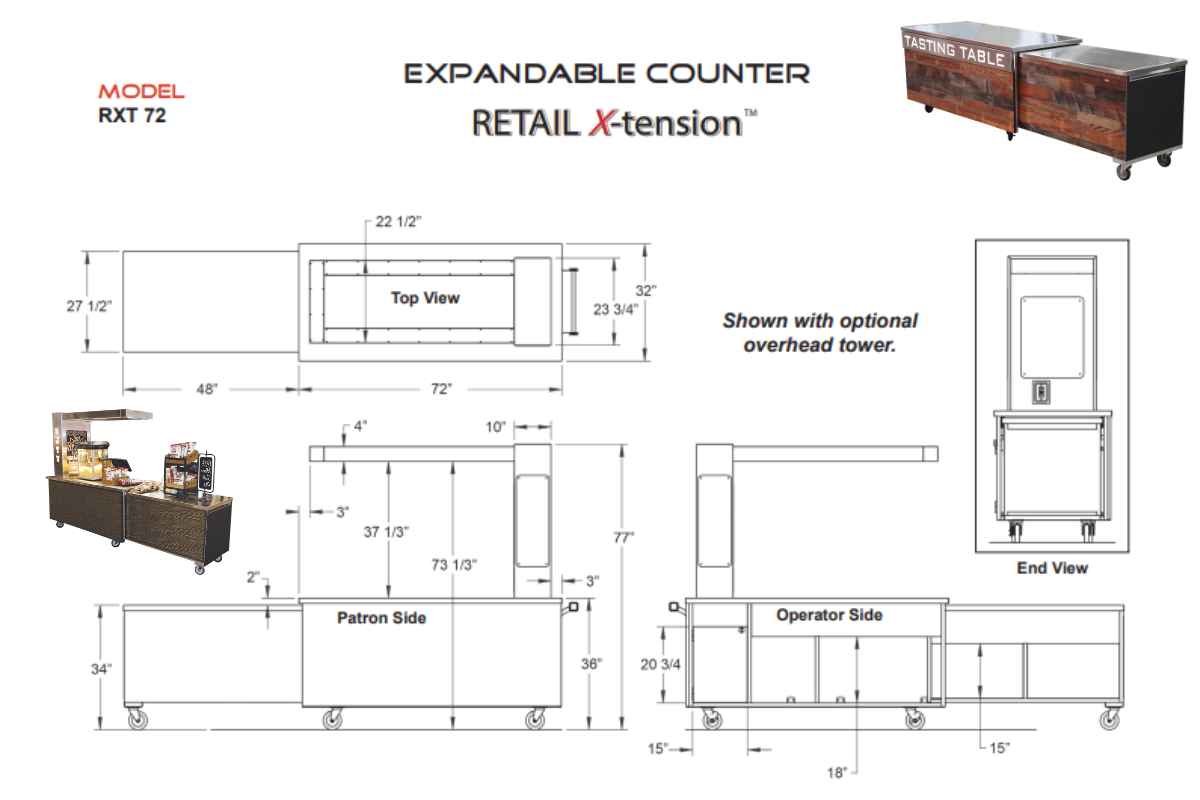 Checking Out into the Future
What does the future hold in regards to grab and go stations? Fast growth across a variety of segments such as K-12, C&U, long-term care, and even convenience stores. Foodservice operators must begin to think about how to keep up with an appealing and ergonomic environment that millennials and Gen Z want. Coming up with a plan is difficult if an operator doesn't know where to begin. That's why at Multiteria we are sharing a past project that perfectly demonstrates the effectiveness of how a grab and go station can be created around a Retail X-tension serving cart. Click 'See Now' to check it out!