The Multiteria Essence Serving Counter is a popular choice for many K-12 and C&U  foodservice operations due to its durability and convertibility. It was designed to give the customer the maximum flexibility in how it's used and how it can be easily modified. One of its unique features is the option to change and customize its panels, allowing for easy updates and modifications. In this blog post, we'll dive into what makes the panels on an Essence Serving Counter simple to change, explore other customizable options available, and explain how to order new panels when an operator needs a change.
Changing Panels on an Essence Serving Counter
Changing panels on an Essence Serving Counter is effortless. Its side and front panels can be easily changed without the need for tools. This is especially important for quick fixes such as drain leaks from the hot wells, saving valuable time for technicians.
Since an Essence Serving Counter's panels can be removed without tools, foodservice operators can update outdated designs with a fresh look over the course of several years. No need to order an entirely new Essence Serving Counter just to update its panels. Multiteria has made reskinning a breeze, using stylish, inclusive and durable laminate designs for the best looking foodservice equipment on the market.
The counter's side panels slide out backways, while its front panels need the tray slides to be removed first in order to be lifted out. Changing panels is an easy and cost-effective way for foodservice operators looking to refresh their tried and true serving counter to keep up with changing trends.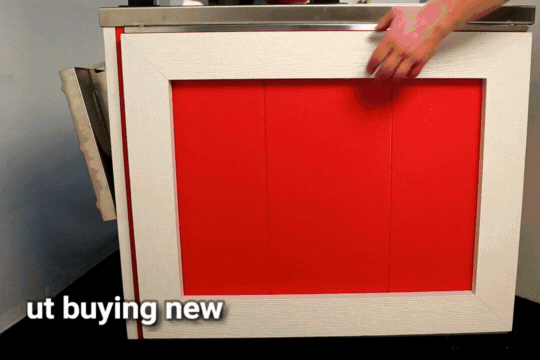 How To Order New Panels When Convertibility is Needed
For foodservice professionals looking to order new panels for their Essence Serving Counters, they will simply need to get in touch with the Multiteria team or reach out to their local Multiteria dealer. Multiteria's team of experts will then walk the operator through the design process of the new panels, ensuring a flawless fit and seamless integration. During the process, Multiteria will take the time to understand the operator's challenges and needs with their existing panels. Rest assured, the team at Multiteria will create panels that showcase dynamic laminate graphics based on the operator's vision. The Multiteria team will also consider their current building décor and strive to create panels that perfectly align with the theme of the operator's foodservice operation.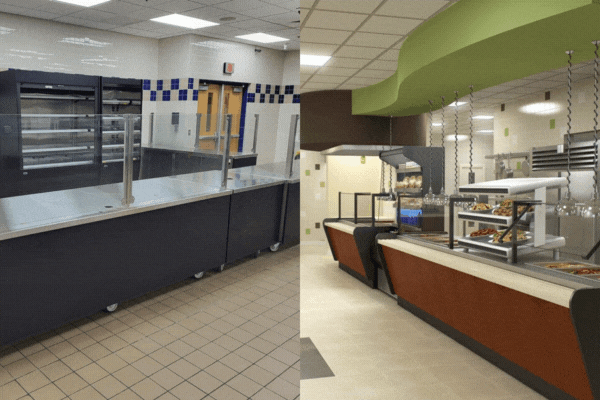 Other Flexible and Functional Options Available for Essence
Multiteria offers an endless variety of flexible and functional options available for its Essence Serving Counters like food shields and drop-ins. 
Food shields are a great option for operators that want to update their outdated counters with sleek designs that enhance visibility and attractiveness of food, rather than the hardware. They provide robust support, extending to the bottom of the entire frame of the Essence Serving Counter. The best part? These food shields are incredibly flexible, allowing a single person to convert from full-service to self-service, without the need of any tools or unsightly knobs.   
Heated drop-ins are another option that can take a foodservice operator's Essence Serving Counter to the next level. These pre-built heated drop-ins seamlessly fit into the counter's existing food wells, maintaining safe-serving temperatures. Controlled by a thermostat, an operator can easily switch them out to hold different food items. 
Both options allow for easy modification and customization, so an operator can create a serving counter that fits their foodservice operation's unique needs.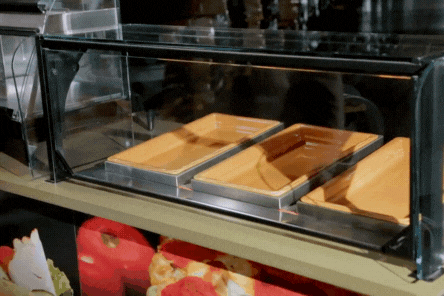 In conclusion, Multiteria offers various customizable options for its Essence Serving Counters, including the ability to change its panels or add food shields and heated drop-ins. These options allow for easy updates and modifications, keeping a foodservice operator's serving counter looking fresh and attractive to customers. If an operator needs to change panels for any reason, they should contact the Multiteria team to get their new design started! The Essence Serving Counter is an excellent choice for K-12 and C&U foodservice operations looking for flexibility and versatility in their serving needs. Find inspiration for your new panels by clicking 'See This Past Design'!