The Current Epidemic of Food Waste
Approximately 119 billion pounds of the country's food supply is wasted annually. This equates to roughly 40% of the total food supply and a loss of $408 billion! Furthermore, college campuses are wasting on average about 22 million pounds of food each year, and K12 schools are wasting an estimated 530,000 tons of food each year. This has resulted in billions of dollars in losses which has left foodservice directors scratching their heads looking for answers on how to increase revenue. 
In order to stop the waste, foodservice directors must find a solution to problems within their control. This includes and is not limited to over buying food, extending the life of food items with proper storage, and accurately planning inventory based on demand. To bring answers to these common issues that plague many foodservice operations, a versatile piece of equipment is here for operators to get the ball rolling in the right direction. Starting with this first solution…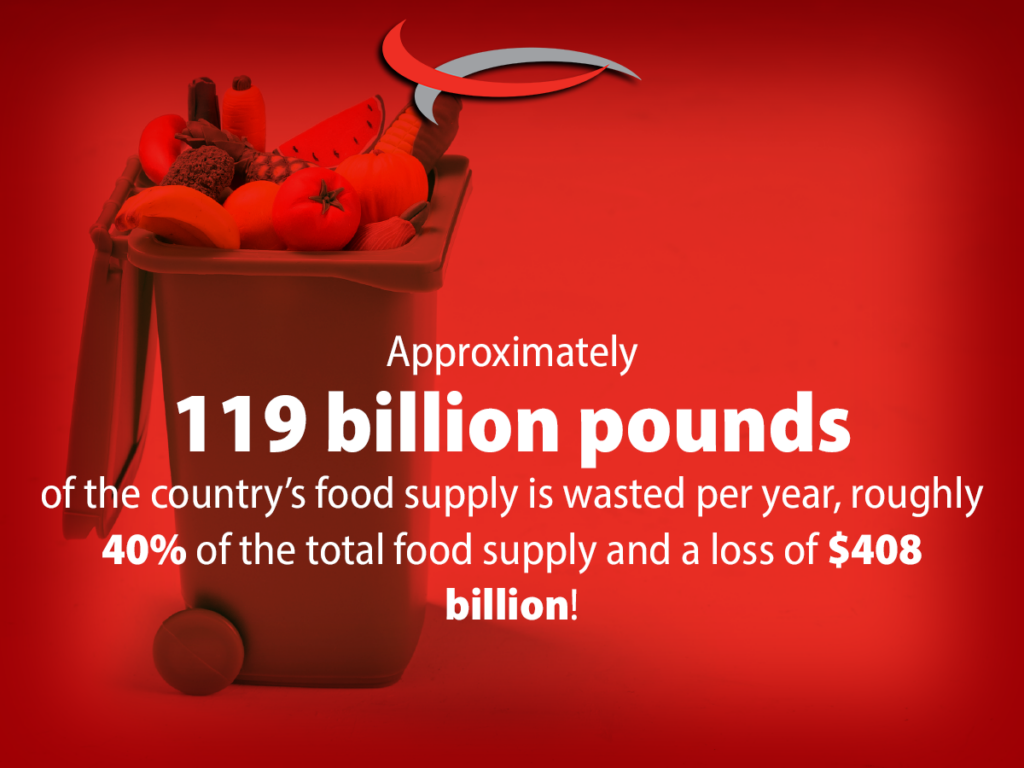 Planning Just Right
For a foodservice director, planning is everything. This especially rings true when the typical kitchen wastes 4 to 10 percent of food they buy before it ever gets served on a customer's plate. Imagine how damaging that could be for a foodservice director who has a budget of $1 million for the entire year. They will easily spend $40,000 to $100,000 in losses per year which can be detrimental to any foodservice operation. 
Accurate planning becomes an easier task to implement with the versatility of a M-Power island cold food counter. With its spacious interior, the M-Power station is able to hold multiple 3-inch pans that are NSF 7 certified. This will assist foodservice directors in determining the correct amount of food to order and place inside the pans based on demand. Maybe demand isn't as high on a certain day compared to another? No problem, an operator can insert one pan that's half full on a slow day so that an unnecessary amount of food isn't wasted. The M-Power island food counter is available in 2-6 food pan models.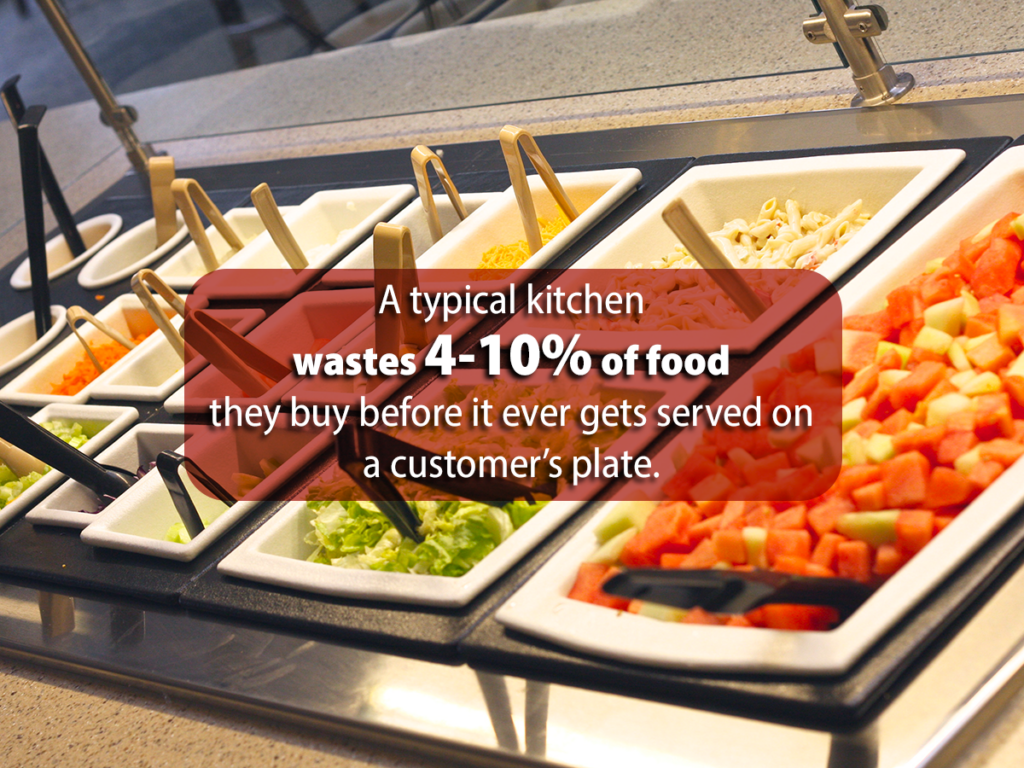 Broader Reach and Portability
The profit of pop-up foodservice is crucial for operators not to ignore. By having a pop-up serving station in K12 cafeterias and especially C/U dining halls, creates a broader reach to students. If students can't see a certain food item being offered, they will not be aware that it even exists. This leads to missed opportunities of potential profits that end up left on the table. In order for K12 and C/U foodservice operators to avoid this common mistake, they need to have all bases covered. That means in highly visible areas that can't be missed! 
M-Power island hot and cold food counters are ready to step in nicely to get the job done on a wide scale. If a foodservice operator is seeking to broaden the reach of their operation to another area within the facility, a M-Power island food counter can be easily moved with its all swivel 6-inch casters. When an operator has the well counter where they want it, brakes can be applied to two of the M-Power's casters for secure locking. Operator's also don't have to be concerned if a M-Power station can fit through tight doorway passages since its 30-inch width makes for easy mobility.

Longer Life for Food
If you were a foodservice director of either a K12 or C/U operation, wouldn't it be nice if stored food could last forever? Obviously, that's impossible, but it is possible to increase the life of food over a certain amount of time. Storing food in climate controlled areas or properly inspecting it are two great ways for an operator to consistently incorporate into their operation. However, what if an operator wants to prolong the life of food items that are already cooked for students to buy?
That is possible with a M-Power island hot counter! Its heated wells offer longer holding times than a cold counter with dynamic temperature controls. This drastically increases the life of food for an extended period! This well counter also comes protected with an attractive, lightweight food guard for dual-sided self-service for students. These food shields act as game changers by adding an extra layer protection for food that's been out for a long period of time. An operator will have a smile on their face knowing students will be safe when grabbing their choice of food. Revenue will be increased as food will have more time to sell while in the hot well. 

Increasing Revenue
How much could be saved if food waste was reduced? As we've seen across multiple sectors, thousands, millions, and even billions could be turned into profits with proper equipment like the M-Power island food counter. Click Increase Revenue with M-Power to see the long-term value this facility is experiencing from the use of M-Power stations!