Generation… What?
Generation Z. Often described as 'digital pioneers' and being 'politically aggressive', are the first generation to be born into a world where the internet is a part of everyday life. They probably can't even imagine what life was like before social media and the boom of smartphone technology. However, as great as it is enjoying the many perks of technology, this generation has grown up in times of struggle. They have seen it all in the likes of world division, social conflict, The Great Recession, and of course the COVID-19 pandemic, but… make no mistake, this generation is taking over the world and taking it over fast!
Today, Generation Z makes up 26% of the global population with 68.6 million living in the United States. By the end of the decade, it is estimated they will account for roughly 30 percent of the total U.S. workforce. Yet, before that happens, many are currently in college preparing to enter the professional world as they pave the way for the next generation to follow.
As generations continue to shift and evolve, so must foodservice directors on college campuses and universities to better understand how to serve this demographic with the right technology, resources, processes, and equipment. Let's take the first step in how operators can do so by analyzing this generation's compelling eating habits.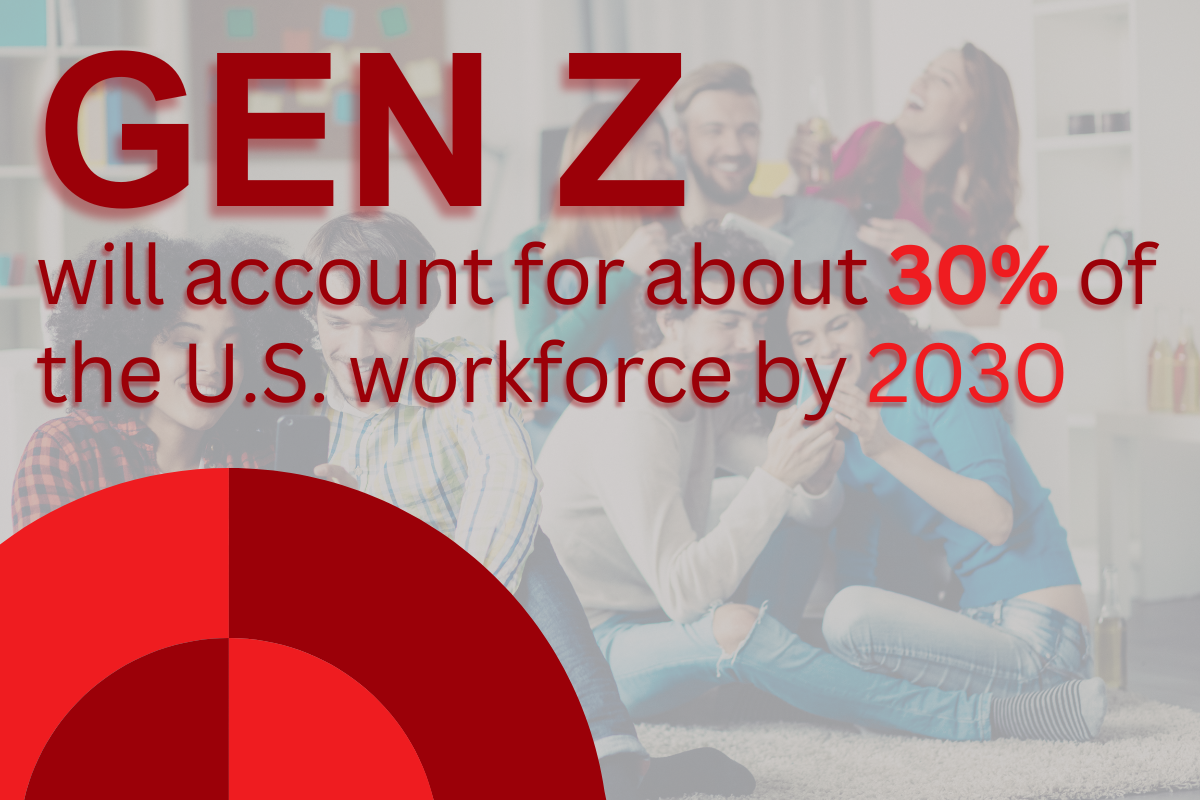 Eating Habits of Generation Z
Yet this may shock some, almost 75 percent of Generation Z are prone to staying on a diet or eating plan. In comparison to previous generations, 51 percent of Generation X and only 29 percent of Baby Boomers were likely to do the same. Other common themes among Generation Z include snacking and calorie counting. 27 percent of Generation Z count every calorie they eat, while a whopping 77 percent snack at least once a day.
So what's up with this Generation's interest in healthy foods and snacking compared to other generations? What can possibly explain this? One possible explanation can be drawn to the wealth of knowledge and resources this generation can access on the internet and social media. If you need an answer, you can most likely turn to the internet for help. This is no different on social media as influencers, brands, and other users can provide tips and support to encourage healthy lifestyle choices. Snacking can be traced to the limited amount of time adults of this generation have that involves cooking a meal. 18-26-year-olds of Generation Z simply don't have time to sit down and prepare meals due to balancing a variety of things such as school, work, extracurriculars, social life and other time consuming responsibilities.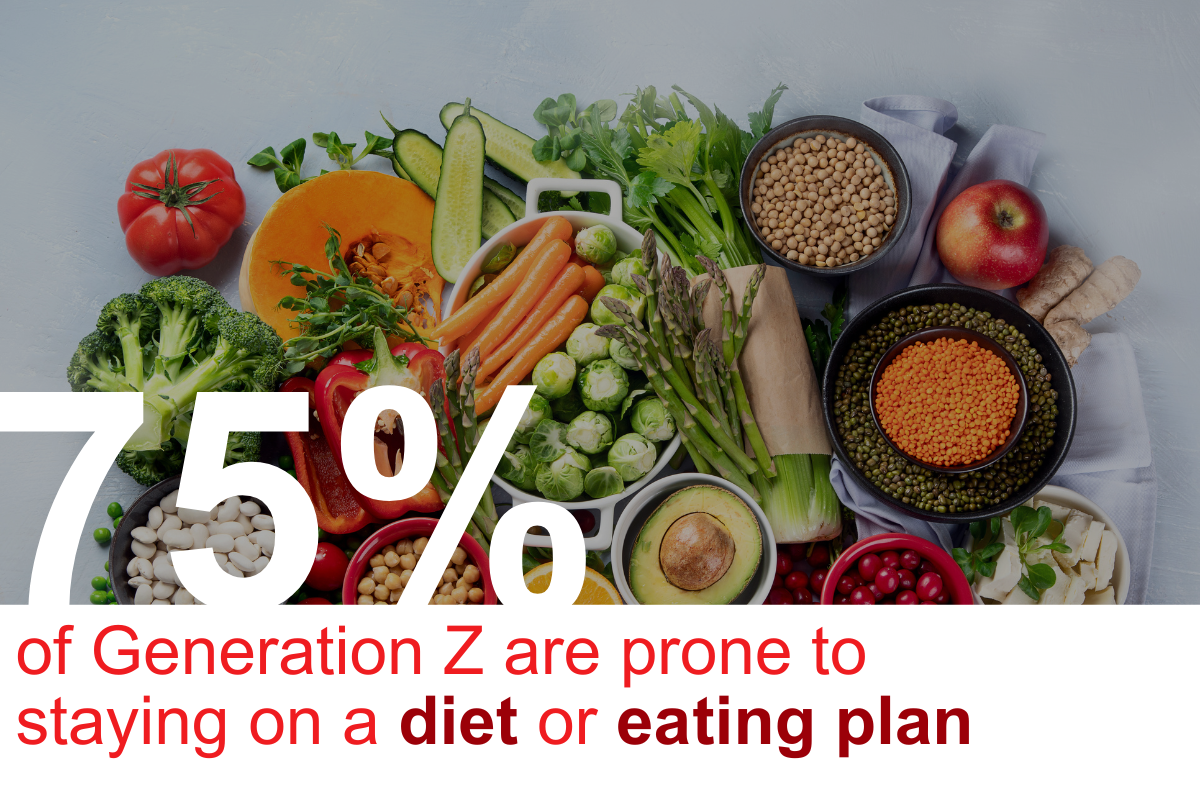 How Gen Z is Changing the Future of C/U Foodservice
Active college students who are a part of Generation Z are setting the tone as to what foodservice should feel and taste like on college campuses. As mentioned in the last section, this generation prioritizes fresh and healthy foods that are quick and convenient. They also value variety of choice and easy accessibility while incorporating the digital world. Take for example, the rise of campus cashierless grocery stores.
Already, over the last couple years, multiple college campuses (University of Denver and Texas State University) have implemented cashierless grocery stores for their students. These concepts are essentially grab and go stations with fresh and healthy food. All students have to do to get their food is to sign in through an app on their phones to gain access to the store. Once inside, every move they make is tracked while each price of the items they select are recorded. 
This concept was created perfectly to fit their needs by providing variety, quick service, fresh foods and incorporating digital aspects. Expect more colleges and universities to create concepts like these to better serve the needs of this generation.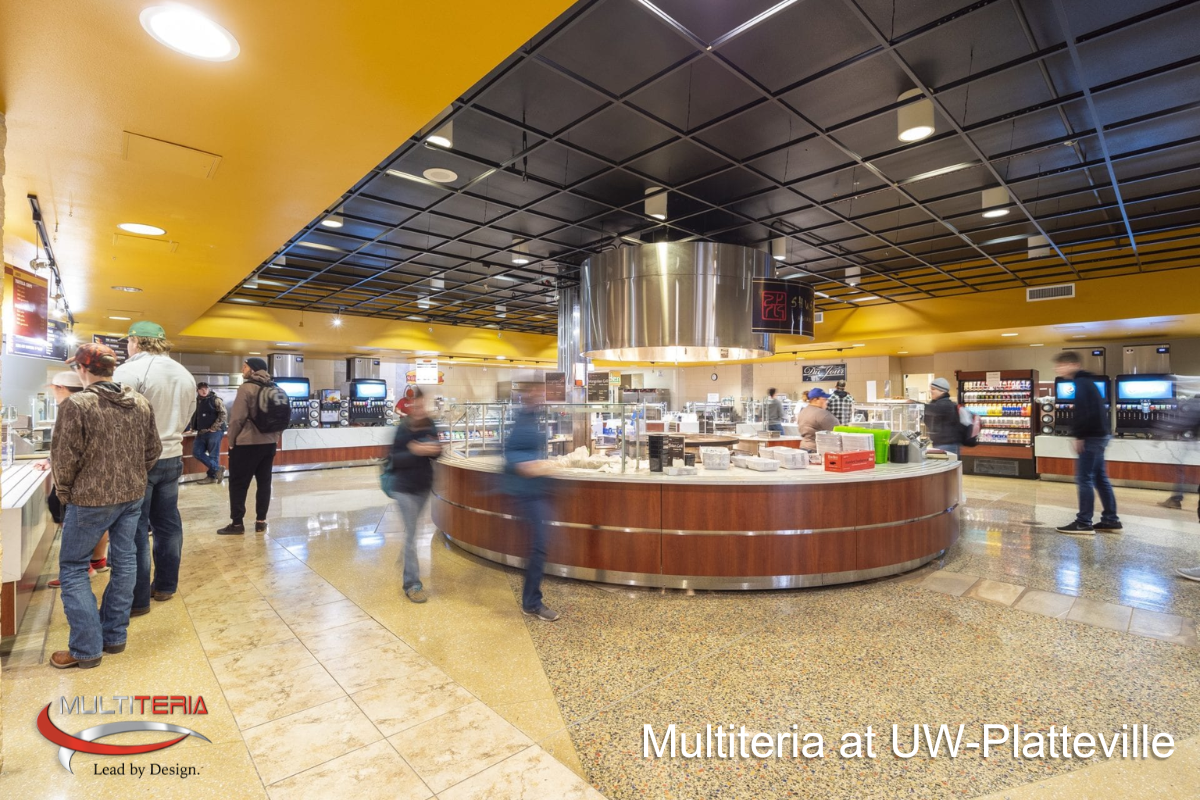 Designing the Perfect Fit for Gen Z's Needs
At Multiteria, executing high-quality projects is easy for foodservice operators looking to fit the needs of its Generation Z students. With multiple base designs to choose from, our options are endless when it comes to creating functional, flexible, accessible and inclusive serving counters. So, what does the ultimate serving experience for Generation Z students look like?
One that includes variety, space, fresh food, grab and go options and most importantly strong alignment with building décor. Generation Z students want to see attractive choices such as digital menus and Multiteria delivers those with that cohesive look worthy of rigorous investment to an operator's team. For foodservice directors that are not sure where to begin for the quest in designing an attractive, accessible and contemporary upscale retail dining space, our Meritage Serving Counters are the perfect fit. These high quality food counters are constructed of durable stainless steel that are outfitted with decorative panels in laminate, wood veneer or solid wood panels. They can easily be set up with any combination of foodservice equipment which makes these serving counters a versatile solution for foodservice directors to precisely fit the needs of their Generation Z students.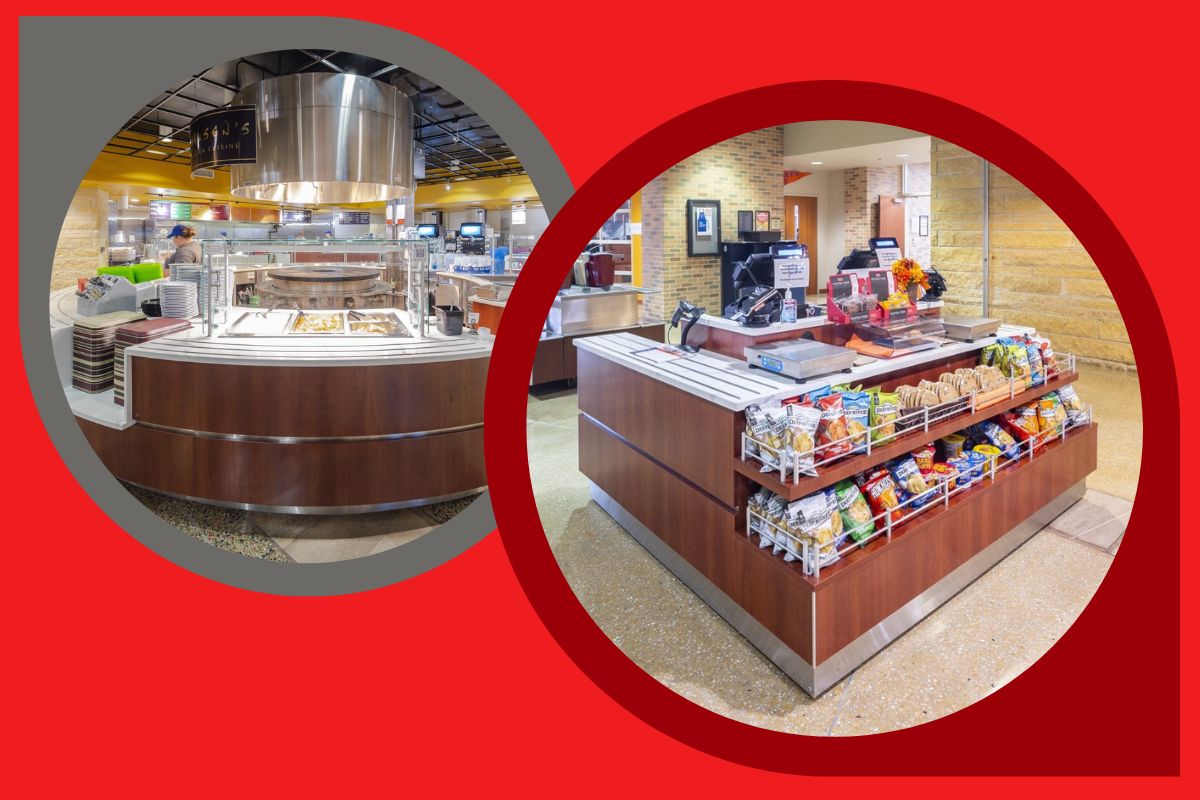 Look At This!
Curious to see what the perfect fit for Generation Z students looks like? Check out this past project we designed for the University of Wisconsin-Platteville. As you take a look, this massive project was done in just 10 weeks! It features a variety of sections to fit the diverse needs of Generation Z. There are several hot food counters, including an Asian Cuisine, for serving fresh meals. There's multiple food counters with staff serving different food items. There's even contemporary canopy designed ceiling soffits to show off digital menu boards. Click 'The Perfect Fit' below to see so much more!